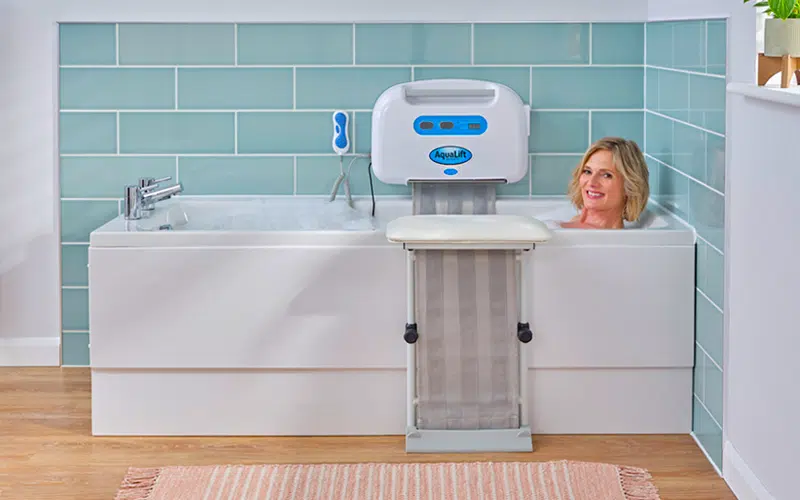 Get All Of These Exclusive Safety Features With Your AquaLift Bath Lift
The AquaLift® bathing aid is all that's needed to gently lower the bather into the water from a comfortable seated position. When it's time to get out, AquaLift® conveniently raises you level to the seat once more, so you can simply transfer out of the bath. The non-slip transfer seat is an ideal place to get dry while remaining seated and secure. Not only is AquaLift® one of the slimmest and most compact of designs, but it has also been made to be one of the safest and most affordable ways to enjoy all of your existing bath without compromise.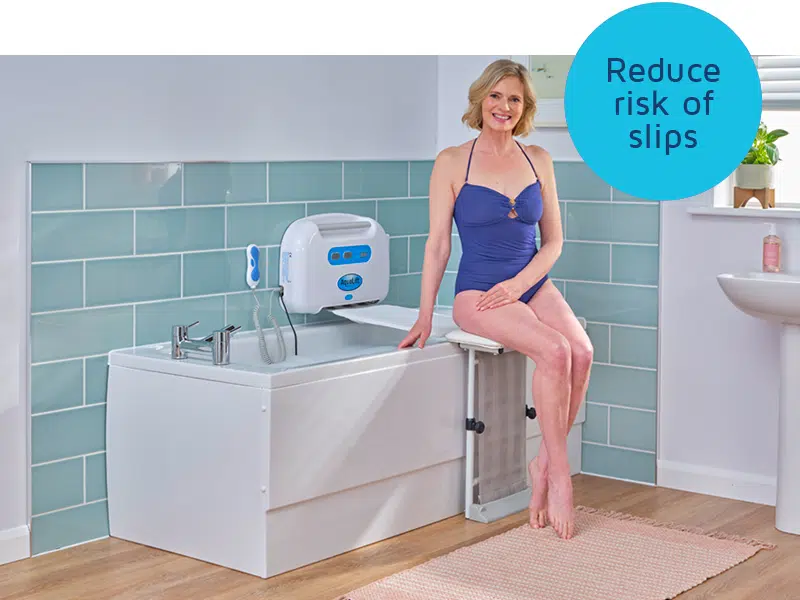 No Balancing on the Edge of Your Bath
The AquaLift has a specially designed non-slip safety transfer seat with a washable slip mat attached for your total comfort and safety.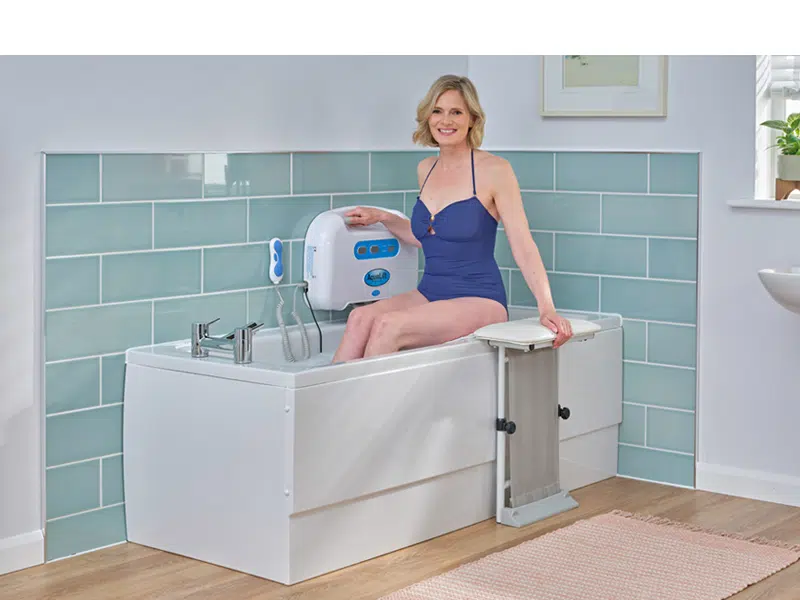 The handrail gives extra security whilst swinging your legs over the side of the bath, as well as when you are lowering into the water.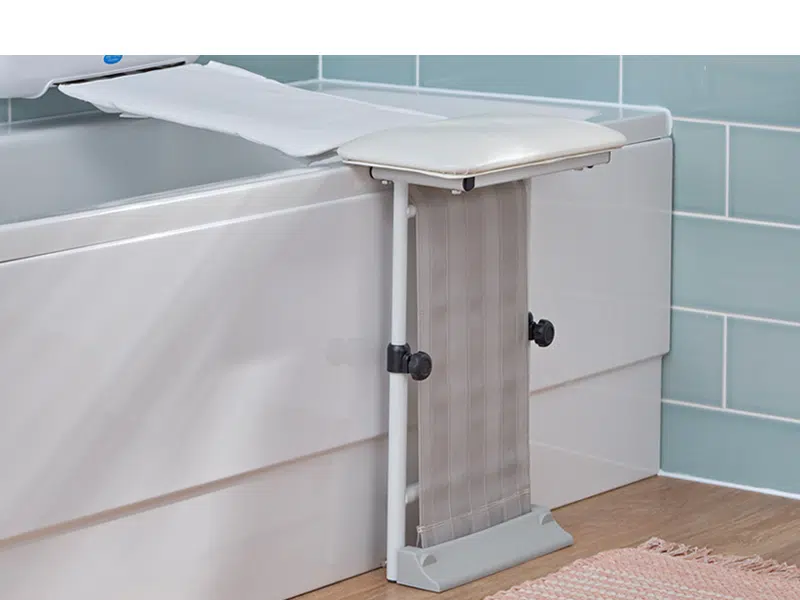 Adjustable height to fit your bath perfectly.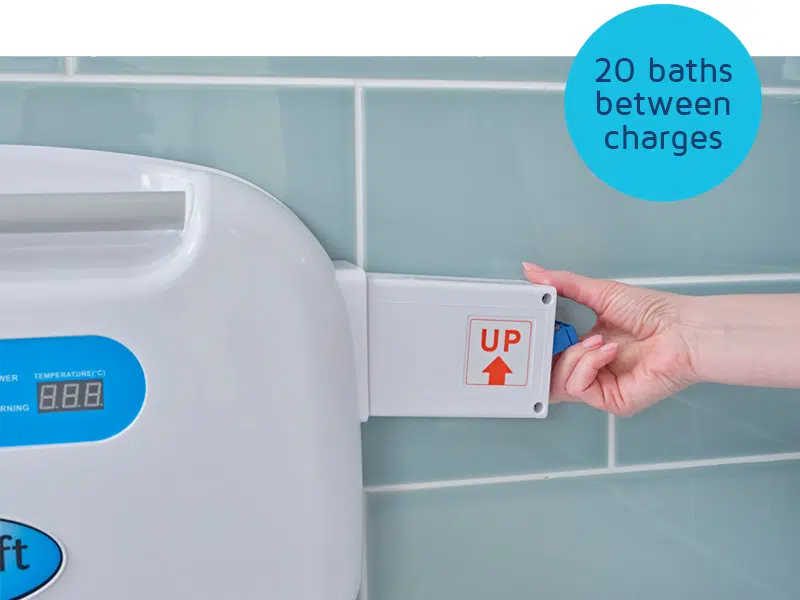 Rather than involving an electrician to install electricity to the unit,  AquaLift utilises a removable battery pack which lasts for around 20 lifts between charges.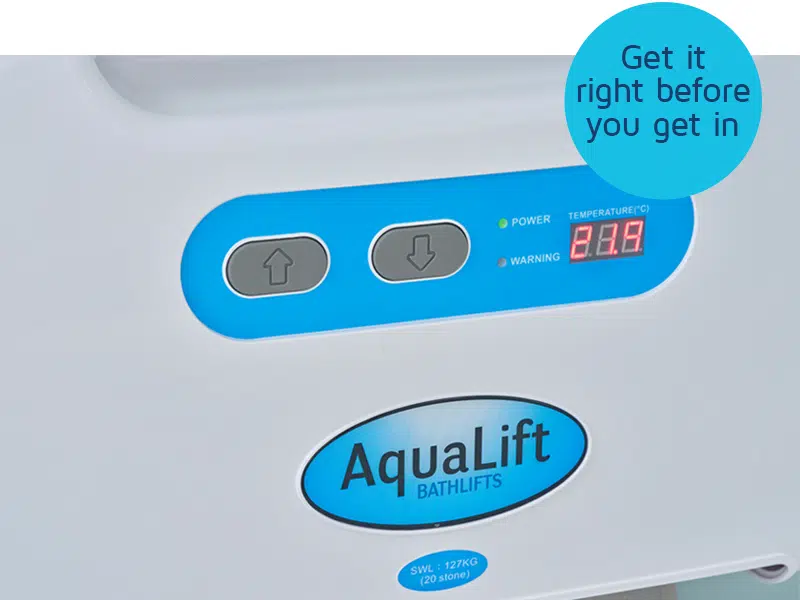 Built-In Temperature Sensor
The AquaLift features a built-in electronic temperature gauge - so you can get your bath water perfect, before you get in!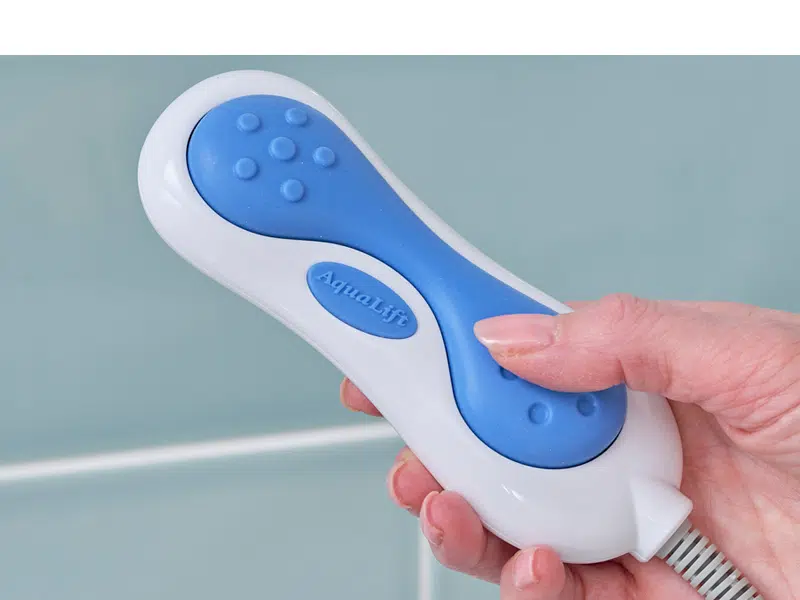 Attaches to your bath or tiles with the suction cups on the back. With simple up or down large buttons. There are also up and down buttons on the main unit itself.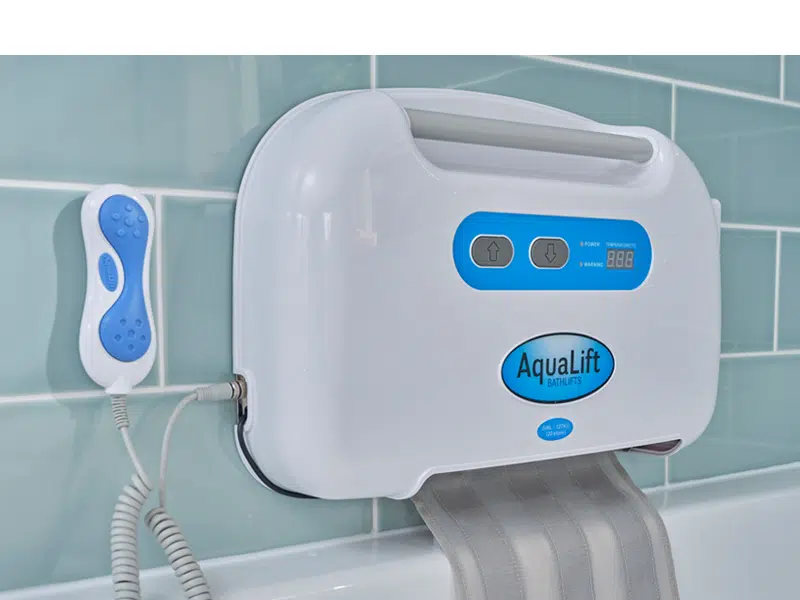 Its slimline and unobtrusive design fits to the wall and takes up minimal space.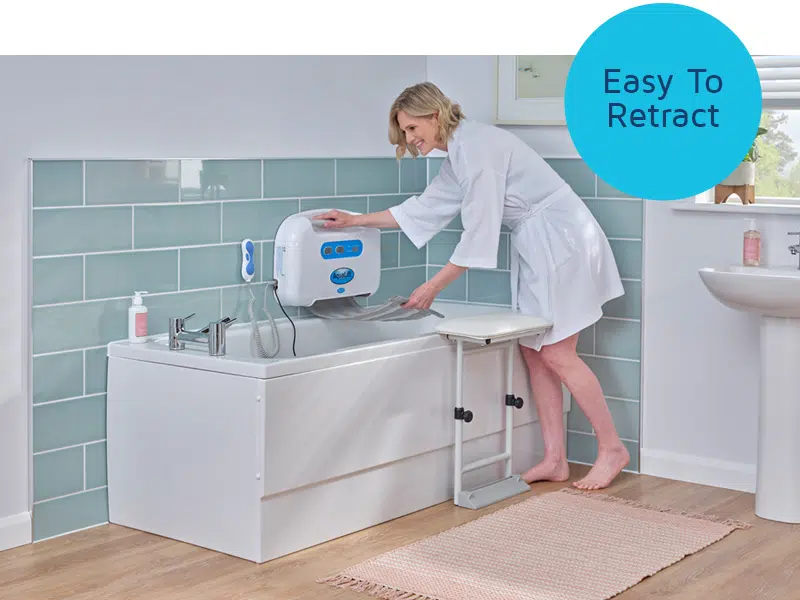 Everyone Can Use The Bath
The retractable belt allows normal bath use for others and doesn't affect your property value.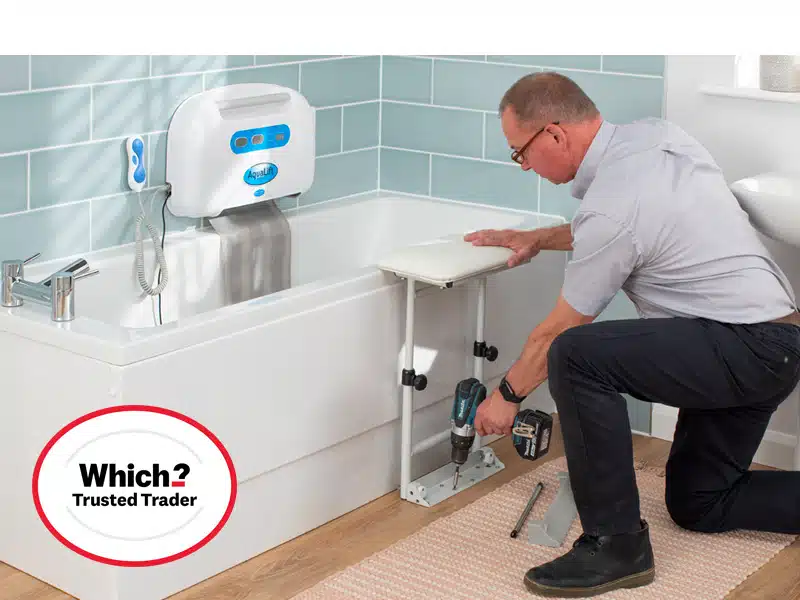 Our friendly engineers will fit your new AquaLift in around an hour with the minimum of disruption to you or your property.
We're Rated Excellent. Take a Look at What Our Customers' Say.
Ready To Enjoy Your Bath Again?