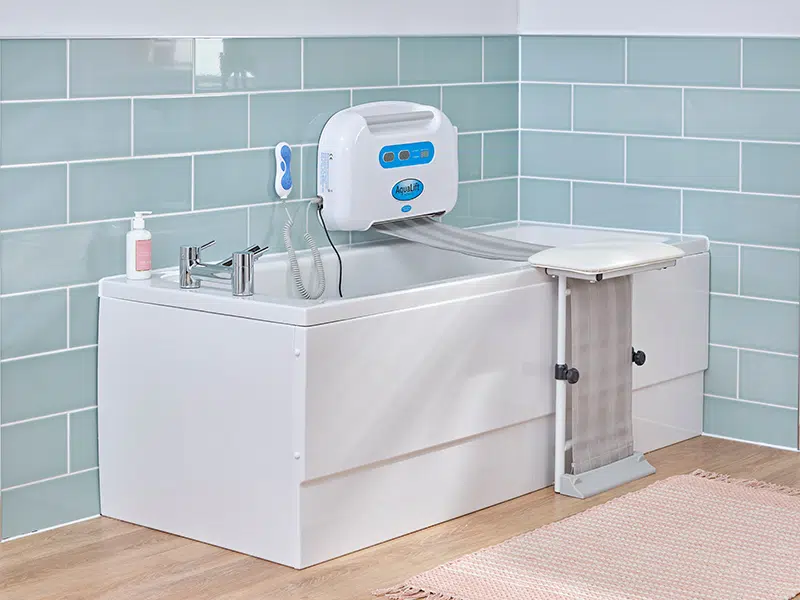 The AquaLift been specifically designed to fit your existing bath so that you don't need to make any major adaptations to your bathroom. There is no requirement to have plumbers, it's simply installed by one of our engineers in just an hour! It is battery operated, meaning it does not need to be plugged in to any mains. A simple solution!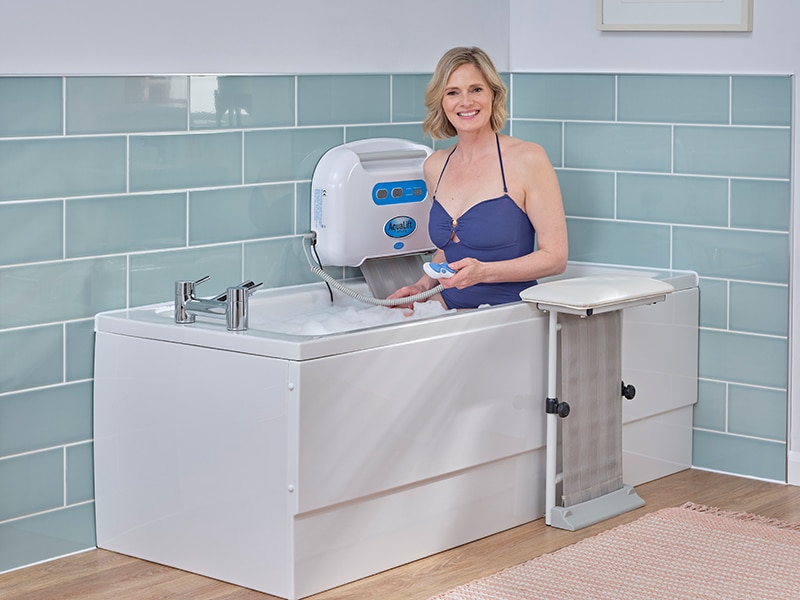 At the simple touch of a button, you can easily lower yourself to the bottom of that bath and then raise yourself back out. The control has large and simple up and down buttons for ease of use. The control even features braille for those short of sight. The unit also has controls if this is easier for you.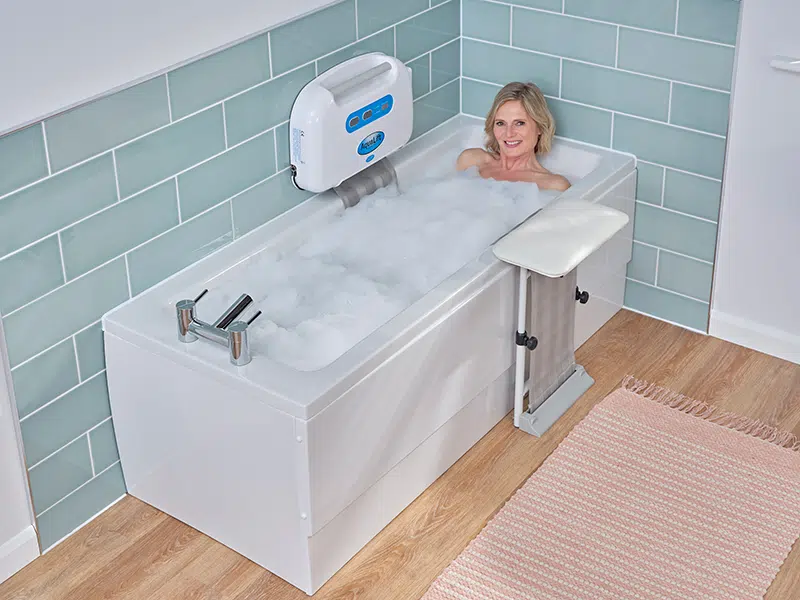 Lower yourself to the bottom of the bath for full depth bathing. Unlike other products, you can fully recline and submerge your body into the bath.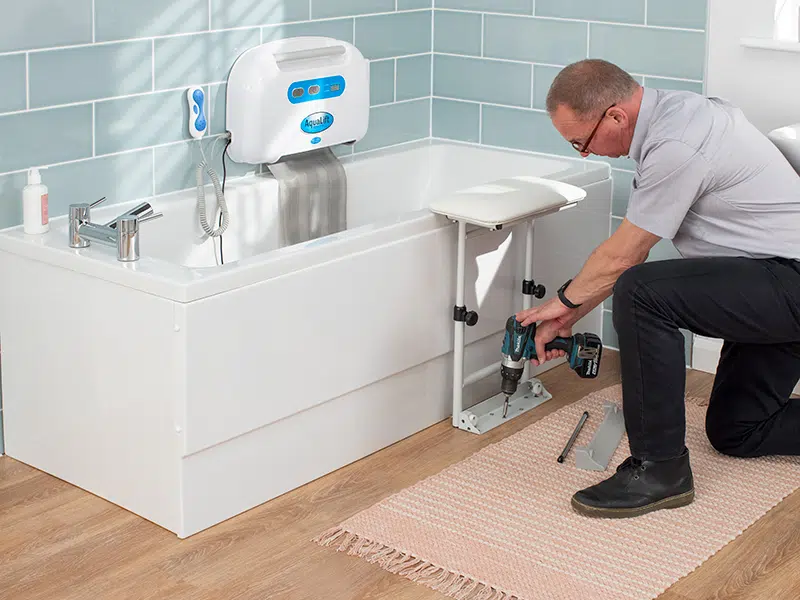 Our friendly and skilled engineers will fit your AquaLift bath lift for you in just 1 hour! It is also free, at no extra cost to you. With no hassle and no mess, it's certainly the best option.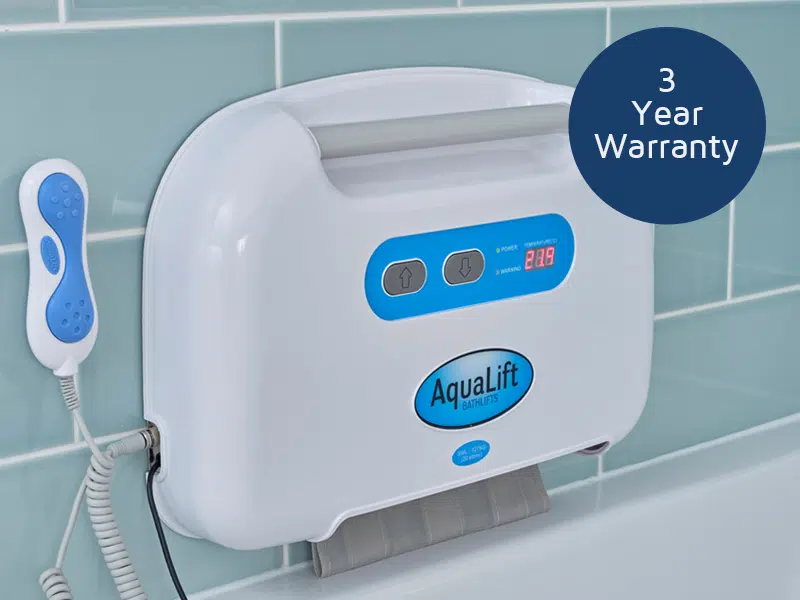 AquaLift comes with a 3 year warranty as standard, for your complete peace of mind. No need to return the unit, we will come and fix it.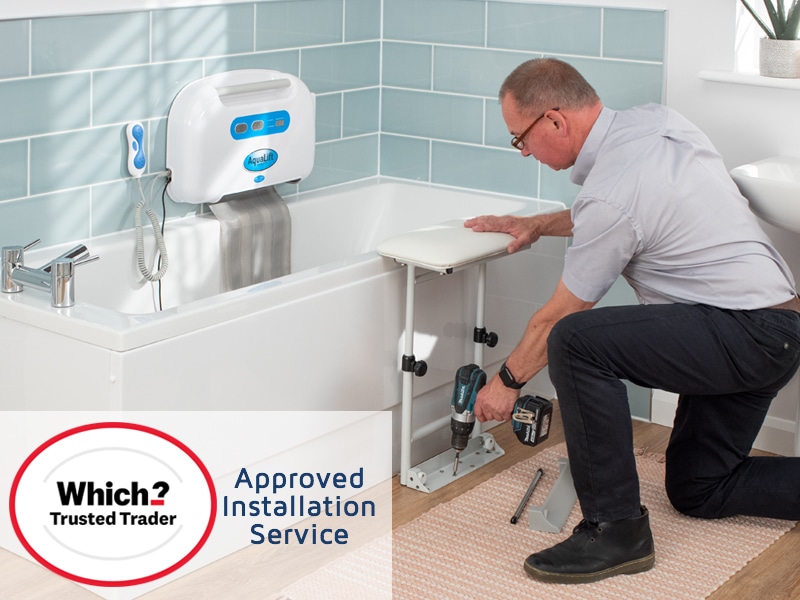 We are delighted to have been approved as a Which? Trusted Trader, an endorsement scheme that recognises and recommends reputable and trustworthy companies. To ensure that you get the best possible service, we have passed a rigorous assessment process involving an examination of our business and administrative procedures. We are approachable and open should you have any queries or worries.
We're Rated Excellent. Take a Look at What Our Customers' Say.
Ready To Enjoy Your Bath Again?