How To Improve Your Bathroom Safety - A Guide For The Elderly
Follow this free advice and guidance on bathroom safety tips for the elderly with this useful guide from AquaLift bath lifts, mobility experts since 2005.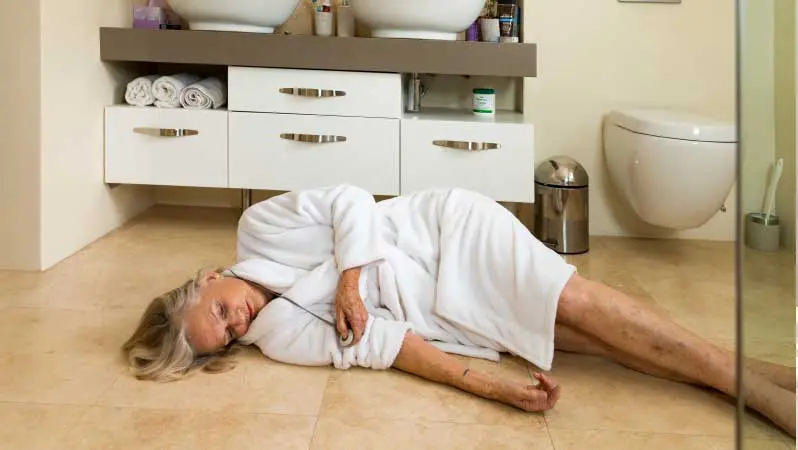 As we age bathroom safety can become a major concern. What was once a leisurely and relaxing activity in our youth can become a daily struggle. This can become dangerous if your bathroom is not suitably adapted for your needs. With slippery, wet surfaces and confined spaces to contend with, it is no wonder that bathroom accidents are one of the most common causes of injury for elderly people at home.
To overcome the safety issues faced in your bathroom you may be concerned that the only solution is to undergo an expensive bathroom transformation. However this is not always the case. Our informative guide outlines a number of cheaper alternatives that you can consider to help prevent otherwise avoidable injuries from occurring.
Bathroom safety tip 1: Safety check your floor
Make sure your bath room floor is dry. Many falls occur for the elderly around the bath tub, shower or sink where spilled water has made your floor slippy. Purchasing a non slip mat can help overcome this problem by increasing your stability and reduce slipping. We would also recommend placing an additional rubber mat in your bath to help maintain your balance when getting in and out of your bath.
Bathroom safety tip 2: Purchase hand rails
Handrails can provide additional balance and greatly support you around the bathroom, especially in places where you need to sit and stand, such as by your toilet or bath. Handrails come in a great variety of styles, designs and textures. The 2 most common types of handrails are:
Suction handrails: Ideal if you share your bathroom with others who don't require a handrail as they can be easily removed.
Professionally installed: Ideal if you need extra support or you have thin walls that will need a professional fitting.
Top tip: When searching your ideal handrail for your bathroom, ensure they have a ribbed or textured surface to give you additional grip if wet.
Bathroom safety tip 3: Install a bath lift
Bath lifts are the cheaper alternative to having a walk-in-bath fitted. They require no plumbing or building work. They are also often 1/10th of the price of a walk-in-bath. Using bath lifts can significantly reduce the risk of slipping or falling, making your bathroom a safer environment.
One of the most popular bath lifts available on the market today is the AquaLift bath lift. This works by gently lowering you into the water from a comfortable seated position. When it's time to get out, the AquaLift can conveniently raise you level to the seat once more. You can then  simply transfer out of the bath. Find out more about the AquaLift bath lift by here.
Bathroom safety tip 4: Raise your toilet seat
If your toilet seat is slightly too low, it can be modified with a raised toilet seat. This will put less pressure on your joints whilst sitting down and standing up which will make you less likely to fall or trip in your bathroom.
Bathroom safety tip 5: Accessible accessories
Make sure your most often used bathroom accessories such as towels, soap and shampoo are within easy reach of your shower or bath tub. Try to avoid un-necessary stretching and reaching where you can to avoid having an accident.
Bathroom safety tip 6: Cover sharp corners
Corners can be problematic for the elderly.  A small knock can cause painful bruising, so it's important to try to prevent this by purchasing rubber corner guards. These are easily available, cheap and can ensure that you don't hurt yourself on cupboard or counter corners.
---
Following these bathroom safety tips will give you the peace of mind that yourself or a loved one can go to the bathroom or bathe with a significantly lowered risk of injury. Have you got any other ideas for making your bathroom safer on a budget? Let us know via our Facebook page.